New Earbuds Software Update is available!!!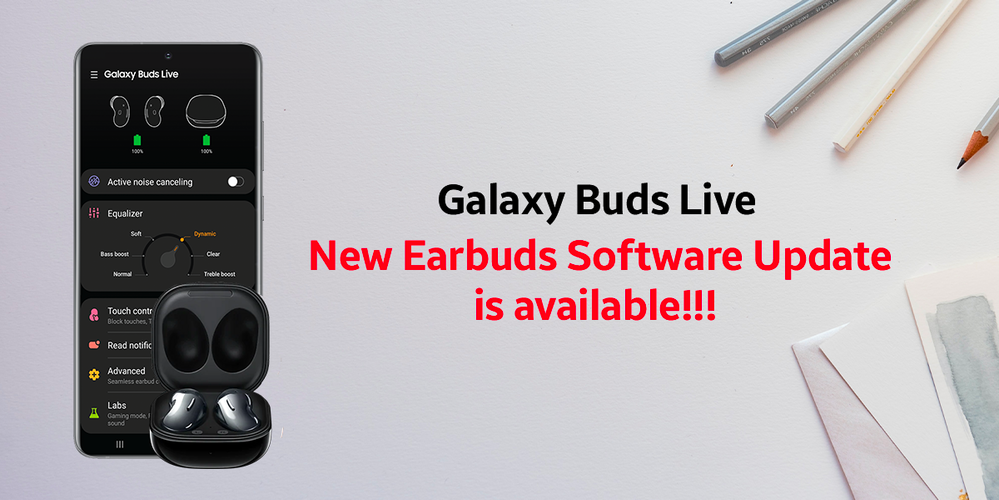 As headline states – Earbuds Software Update for the Samsung Buds Live!
Prerequisites
✓ Galaxy Wearable (Samsung Gear)
✓ Keep your Buds & Case battery power at least 50%
About Galaxy Wearable (Samsung Gear)
The Galaxy wearable application connects your Samsung wearable devices to your Smartphones. It additionally manages and monitors the wearable device features and applications you have installed through Galaxy Apps.
Note:
If your device does not belong to any of the mentioned Galaxy device types, it means this app does not support your device.
Download Galaxy Wearable (Samsung Gear) App
Google Play Store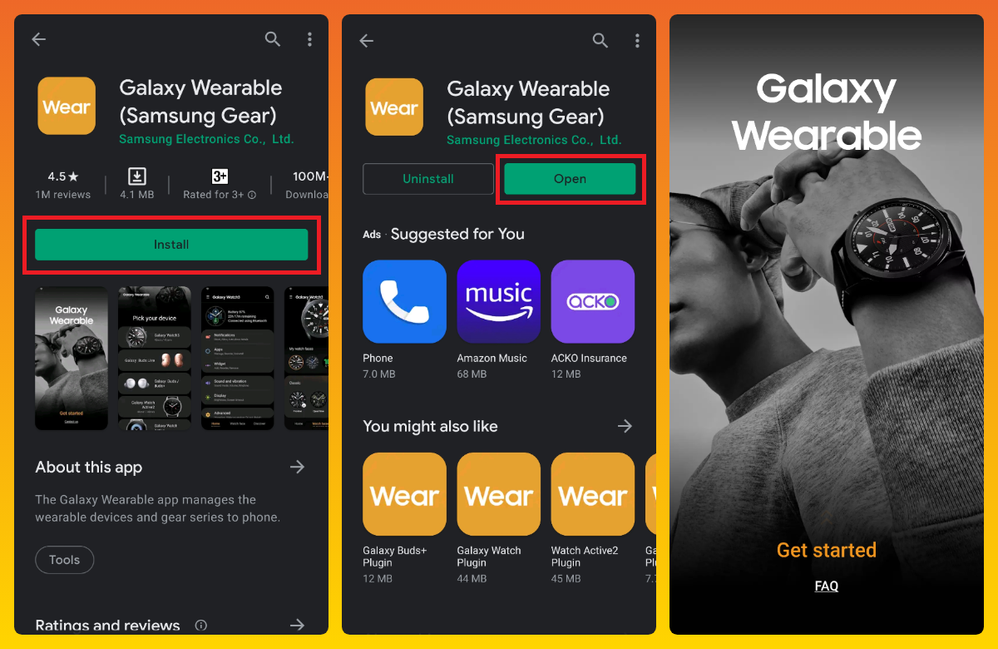 Connect the earbuds to your phone
✓ Download the Galaxy Wearable app on the smartphone to connect your earbuds to the smartphone. You can use the Galaxy Store Apps or Google Play Store to download the app.
Step:1
To enter the Bluetooth pairing mode, open up the charging case.
Step:2
By pressing and holding the left and right contact areas on the earbuds at the same time, you can also reach the Bluetooth pairing mode while wearing the earbuds.
Step:3
Tap Galaxy Wearable from the smartphone's Apps screen. Update the software to the latest version if available.
Step:4
Tap Get Started, then choose your device.
Step:5
Follow the onscreen instructions to complete the Buds live connection with your Smartphone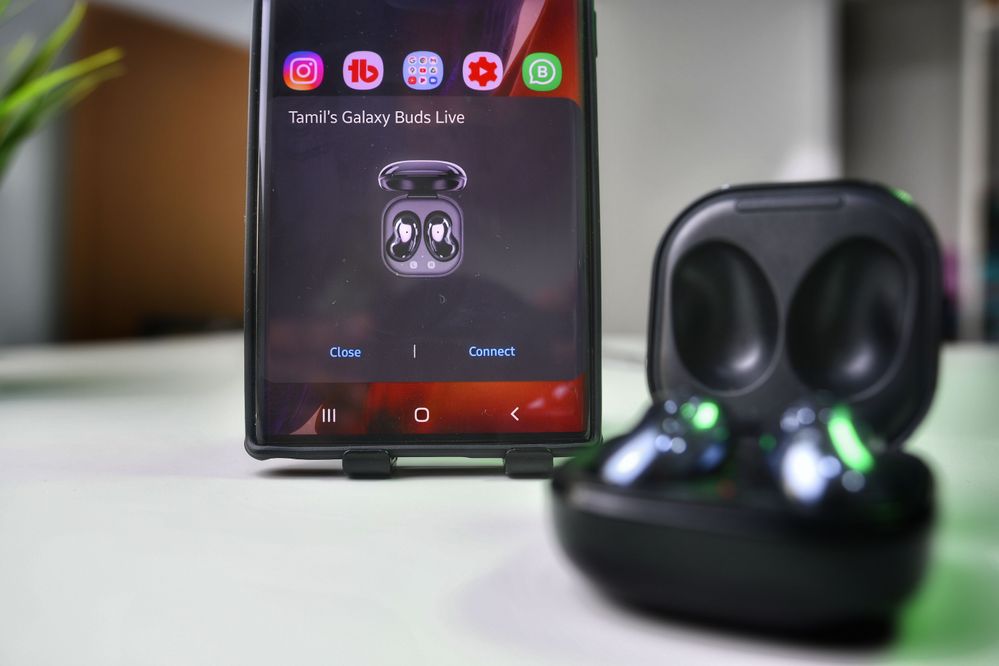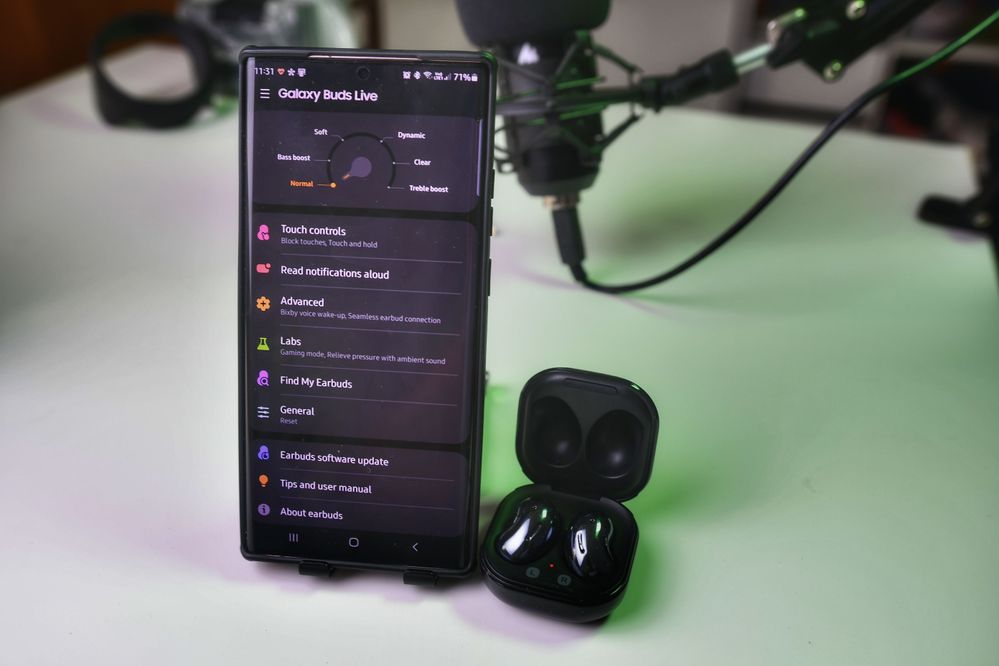 For Your Information:
✓ The earbud pairing information will be synced to other devices that use the same Samsung account when connecting earbuds to a mobile device that has a Samsung account.
✓ Keep your earbuds within 15 cm of your phone.
Check for update:
On Galaxy Wearable app > navigate to "Earbuds Software update" option > Tap on "Download and install" to check for new updates for your Galaxy Buds Live!
Software Update Information:
Version: R180XXU0ATK2/R18XXU0ATK2
Size: 2.20 MB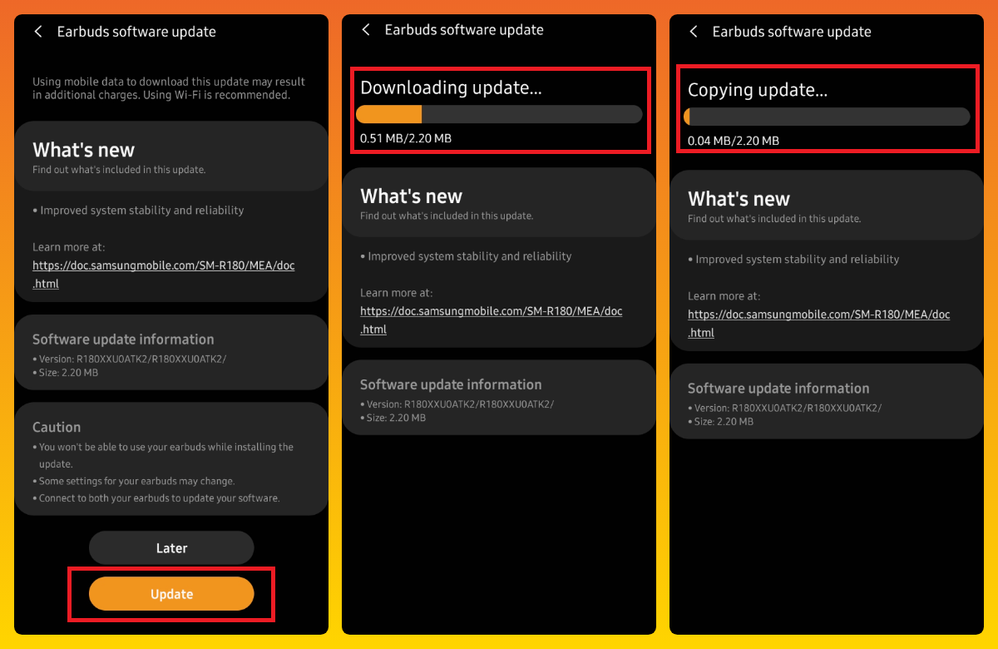 What's new
✓ Improved system stability and reliability
Note:
✓ You won't be able to use your earbuds while installing the update.
✓ Some settings for your earbuds may change.
✓ Connect to both your earbuds to update your software.
✓ If the earbuds fail to reconnect to your phone, try scanning for your phone or manually connect to it – Stay on the current update screen!
For Your Information:
✓ Do not exit the device update page.
✓ Please do not turn off the screen or Bluetooth off.
✓ In the context, do not run this app while the update is currently in progress.
✓ Keep your phone connected with both earbuds.
✓ Do not use your earbuds for phone calls or music functions during the update.
Samsung Galaxy Buds Live – Feel Alive…!
Thank you for reading, Stay Safe Friends!