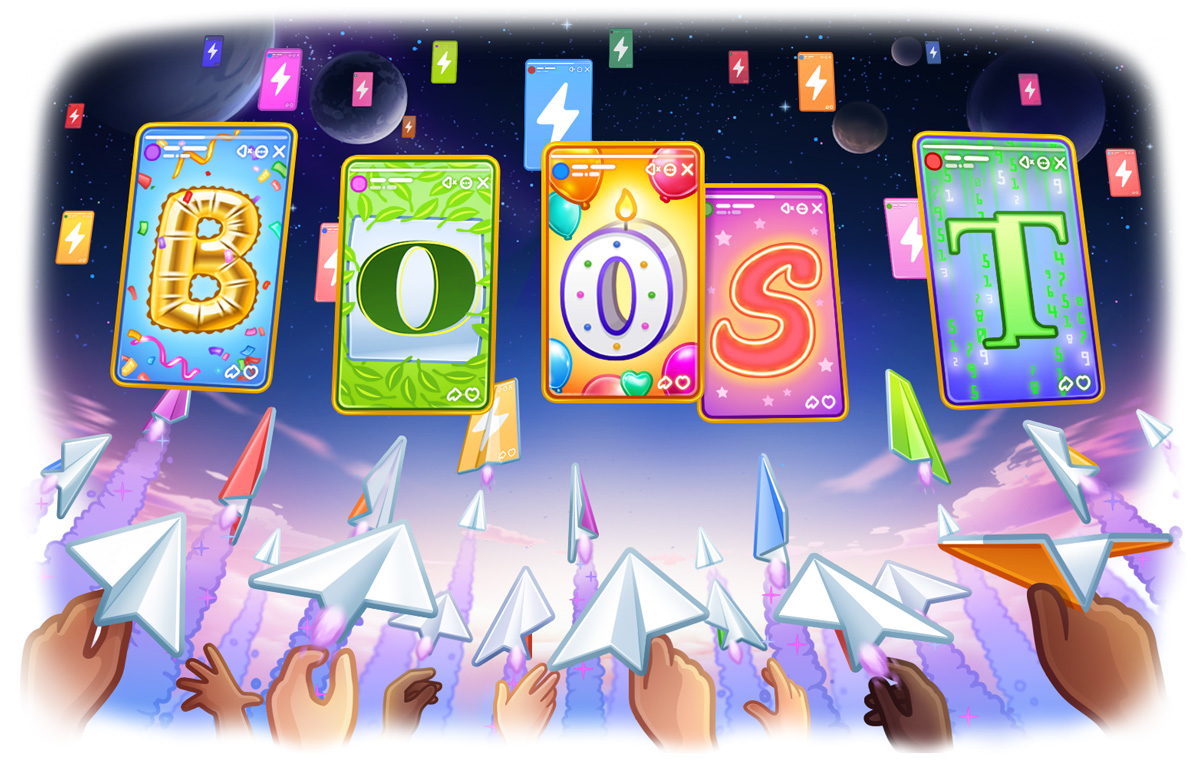 In August, Telegram made a bold move by granting access to its Stories feature for all users. Taking inspiration from Instagram Stories, Telegram's version empowers users to share stories for different durations, ranging from 6, 12, 24, to 48 hours. This enhancement not only adds a touch of excitement to the platform but also provides users with greater flexibility in expressing themselves and engaging with their audience.
Extending Stories to Telegram Channels
Telegram has recently extended this remarkable feature to its Channels, providing channel administrators with a novel means to actively interact with their audience. Nevertheless, there is a slight caveat to consider – the availability of this feature is contingent upon the support of Premium users, who play a crucial role in unlocking its potential benefits.
Telegram Stories: Telegram Marks Its 10th Anniversary by Unveiling Stories Feature
Boosting Channels with Telegram Premium Telegram
Premium users receive a boost per user, which can be allocated to any channel of their choice. As channels accumulate boosts, they ascend through different levels, granting channel admins the ability to post more stories daily, with increasing privileges such as longer stories, more features, and higher visibility.
Express Yourself with Reaction Stickers and Music
Telegram's Stories update includes the exciting addition of reaction stickers and music. Users and channels can now enhance their stories with these interactive elements, inviting viewers to respond with a simple tap.
Secure Your Account with Two-Step Verification
In addition to these creative features, Telegram is committed to user security. They now send login alerts whenever a user logs in from a new device, allowing users to monitor their active devices easily. For an extra layer of protection, two-step verification is available.
Additional info
Telegram's recent updates to its Stories feature have transformed the platform's storytelling capabilities. From boosting channels to adding engaging elements like reaction stickers and music, Telegram is continually evolving to provide a rich user experience while prioritizing security. Stay tuned for more exciting developments in the world of social media and messaging apps.